AUSBILDUNGSZENTRUM
NEXT LEVEL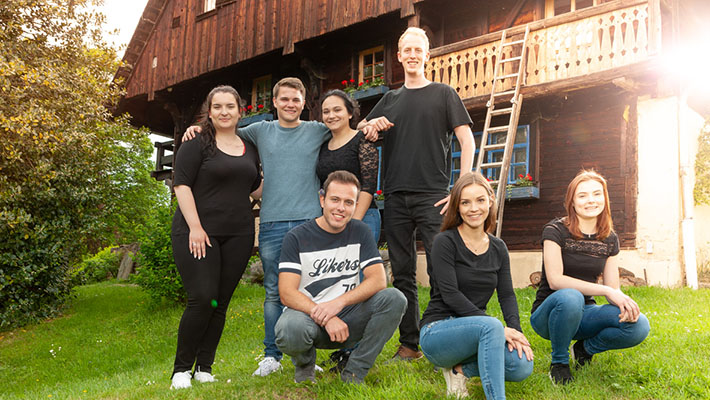 YOUR FUTURE – MADE BY WEISSER
Passion – that is what drives us!
…and that is exactly what we want to pass on to you. Let yourself be infected by our enthusiasm for high-tech, our power, to continually develop  new, innovative technical solutions for our customers, our passion for perfection in every detail and our strength to solve the most challenging tasks in common and trans-sectoral.
Start your professional future at WEISSER!
To complete an apprenticeship at WEISSER not only means to meet highest quality demands every day. WEISSER also stands for a committed family-run enterprise with long tradition and  a close relationship to its employees.
Since decades the apprenticeship rate has been at approx. 10% of the staff and at present 45 pospective specialists in the most different professions lay the foundation for their successful, professional future.
Experienced trainers from the field and state-of-the-art training equipment wll support you to reach your goals. With interesting  project work we will call up your creativity and so the apprenticeship at WESISER will be even more exciting.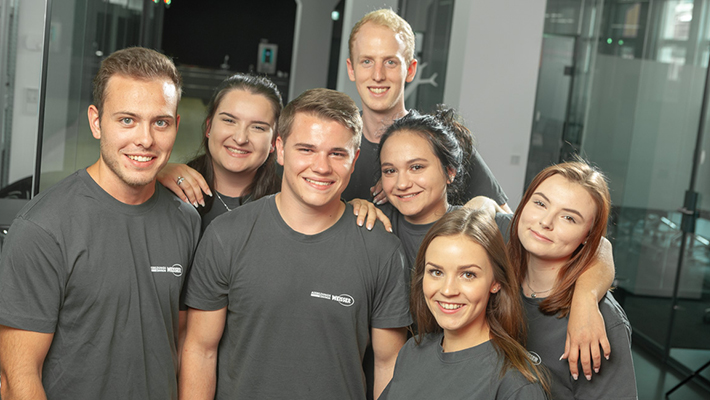 WEISSER – YOUR STRONG PARTNER WITH REGARD TO COMBINED TRAINING
Within the scope of the combined training we have supported companies in the region since many years at the practical  professional training of own experts. Skills and knowledge which cannot be provided by the training companies (leading companies) themselves due to their size, structure or business processes can be acquired by the trainees in our modern training center. The advantages of this type of training are obvious. In addition to expertise and social skills and to a wide range of professional tasks this kind of training encourages professional mobility and flexibility from the start.
We have already supported these companies as partner company with regard to the combined training…
Gerland KG
Lauble & Fichter GmbH
Schneider Schreibgeräte GmbH
SCHUNK Electronic Solutions GmbH
Sortimat Handling Systems
Sterman Technische Systeme GmbH
WISAG Produktionsservice GmbH
ASYS Tecton GmbH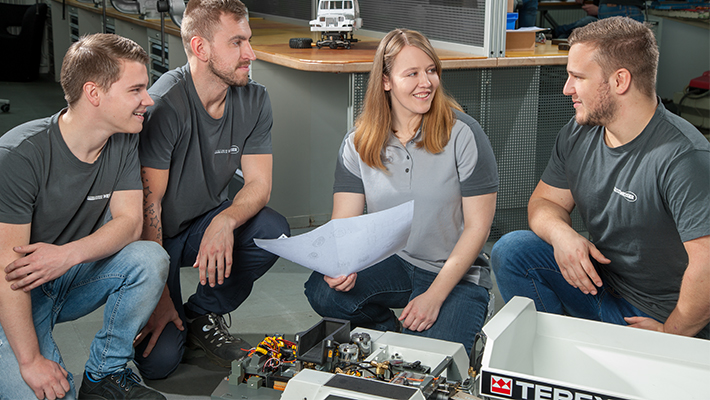 PROJECT: MODEL MAKING
The reality on a scale of 1:8
…with our interesting project work we call up your creativity and so the training will get even more exciting!
As supplement to the regular training contents our trainees in the industrial-technical field are building the most different vehicle models on their own initiative, as e.g. excavators, shovel loaders or tractors – mostly on a scale of 1:8. Generally they develop the vehicles by themselves from the start. A catalogue illustration is often the basis for drawings, design plans and paper models. Then these are transferred "on metal". Several hundreds working hours are invested in each model, at which our trainees are working with commitment and often actually in their spare time. We are impressed by the results time and again…